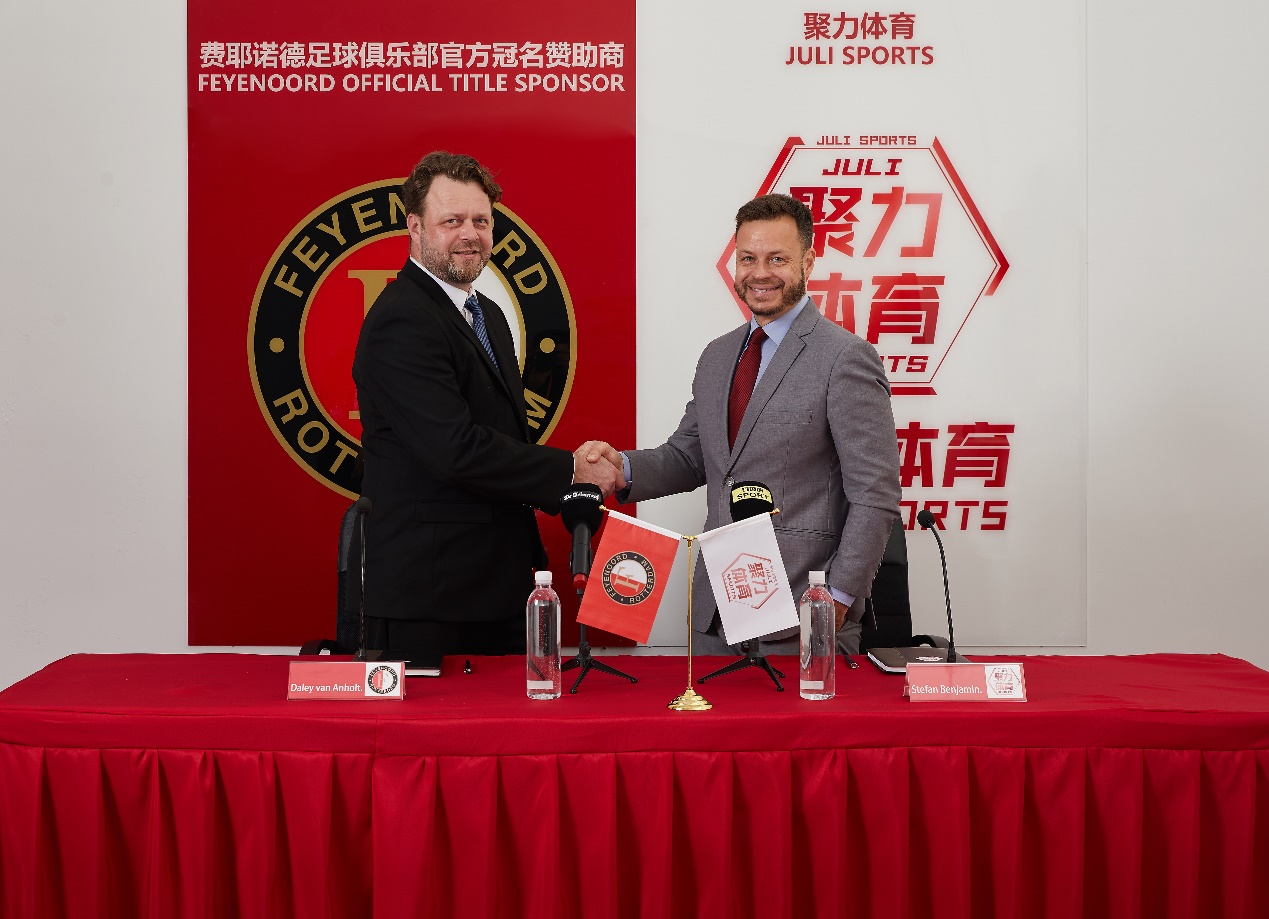 Here comes the blockbuster news! With solid brand value and powerful enterprise-strength, Juli Sports successfully won the top club in Eredivisie, Feyenoord Rotterdam, one of the three giants of Dutch football. In the future, Juli sports will gallop across Eredivisie!
Feyenoord Rotterdam, a Dutch football club located in Rotterdam, the second-largest city of the Netherlands, was founded on 19 July, 1908, with Arne Slott being its current manager. Feyenoord Rotterdam, Ajax, and PSV Eindhoven, have long been credited as the three giants of Dutch football, which means that they are unapproachable in fierce competitions of Eredivisie.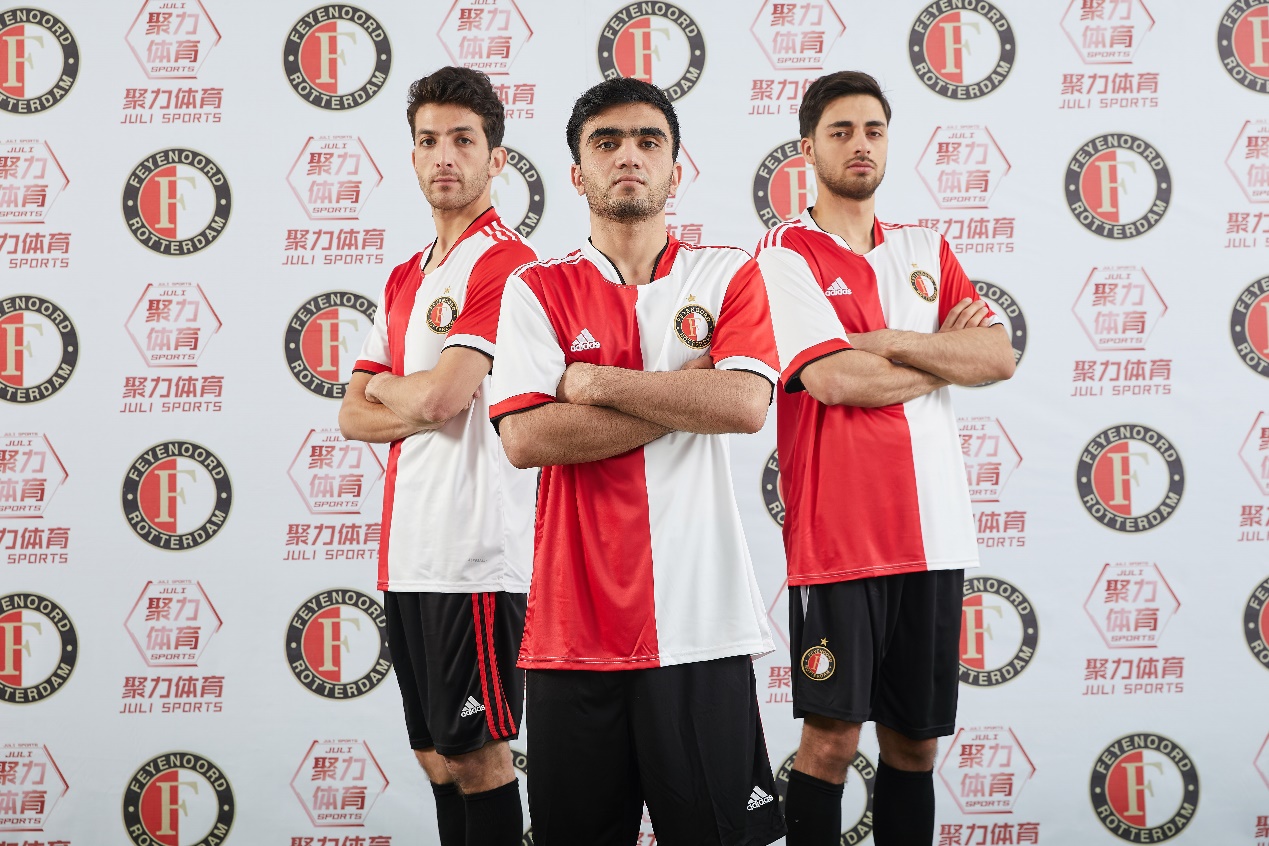 For nearly a century, the club won 14 Eredivisie titles, 10 Dutch Cups, and 2 UEFA Cups, and became the first Dutch football club to lift the European Champions Cup in 1970. Back in 1070, which was a year of glory, they beat Celtic in Milan to win the European Champions Cup, becoming the first Dutch football club dominating Europe. Besides, Feyenoord Rotterdam defeated the Scottish champions 2-1 at San Siro Stadium with a goal in the 117th minute of extra time in front of 25,000 Dutch fans. The next day, thousands of Dutch fans cheered their heroes from Milan to the Netherlands. This was the only time that Feyenoord Rotterdam took the Champions.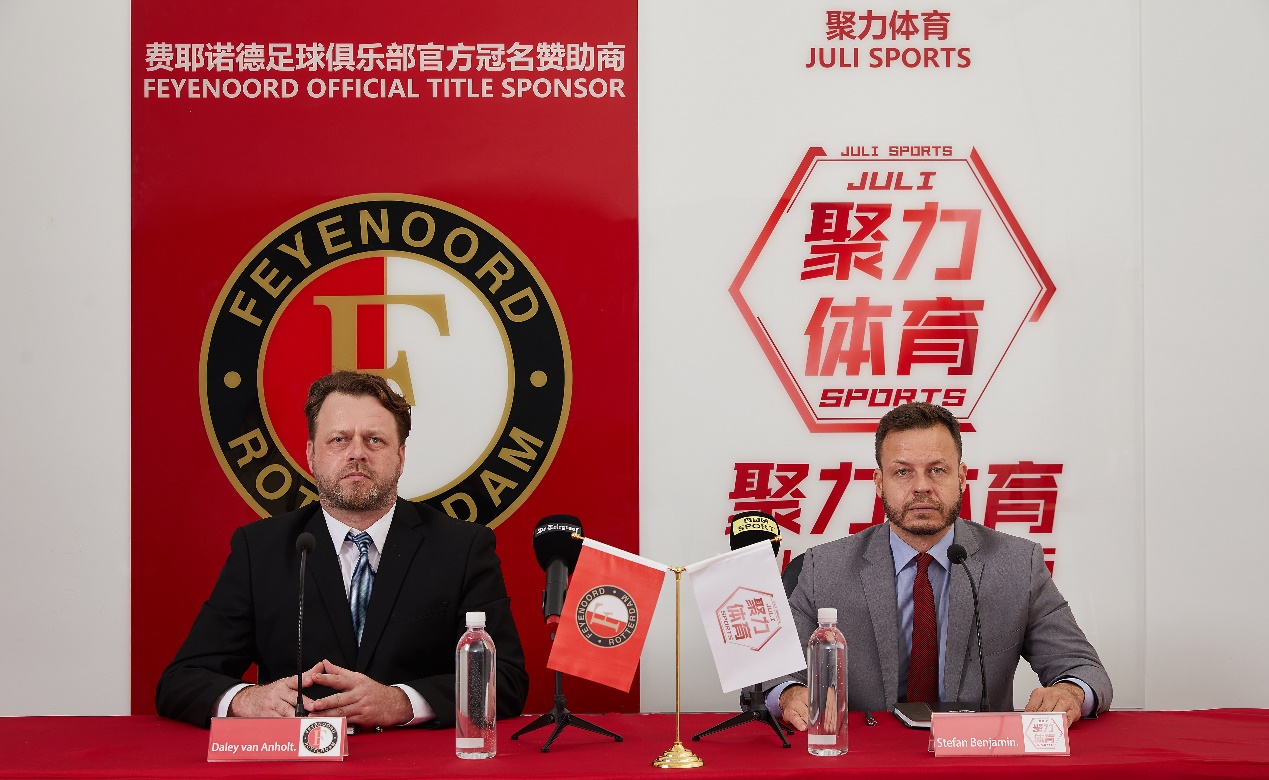 Feyenoord Rotterdam's top sponsor, Juli Sports, established by Funder Ward Davies and his team, will create an innovative global sports brand offering sports equipment and facility rental services, professional sports data analyses, and related sports integrated services. The enterprise purpose of Juli Sports, "Focusing on Innovation", originated in London, England, brings aspects of their knowledge and culture of European football to China. Since its establishment, it has nurtured an elite team of professionals. With their painstaking efforts, they pool together to love and enthusiasm for sports, keep with the national policy that vigorously supports the development of the sports industry, cast off the traditional thinking, and provide exclusive online and offline sports services, which push for the comprehensive development of the sports.
Today, when the Qatar World Cup is about to ignite the football fever, Juli Sports chooses to cooperate with the glorious and distinguished club. Of course, the title sponsor chooses the equal partner Feyenoord Rotterdam in Eredivisie based on its brand strength to press ahead together. This can be win-win cooperation for in recent years, relying on its strong brand strength and R&D capacity; it has gradually established the service capacity of the industry. With splendid results of the club, it will further gain fans' recognition and finally achieve success both in marketing and results!
Yue Opera, also known as Shaoxing Opera, is the second most popular Chinese opera genre worldwide. The city of Shaoxing in East China's Zhejiang Province is the birthplace of Yue Opera. This tranquil and beautiful Chinese city has provided rich soil for the rise, development, and progress of the Yue Opera. If you have a chance to visit Shaoxing, you will often hear the melodies of Yue Opera in this city.
In recent years, with the development of social media and short videos, in particular, more and more Chinese viewers choose to record their lives and post their stories online. In a video posted by a local blogger in Shaoxing, whose name is "Yue Zhou Dear Auntie" (Yue Zhou is the name of Shaoxing city in ancient China), the protagonist sings a piece of Yue Opera song in both Chinese and English: "I have a smart and admirable little sister in my family..." The song and its lyrics have attracted many foreign viewers online and have left them a deep impression.
Shaoxing City, also known as the Cultural City of East Asia, is featured in its preservation of the diversity and inclusiveness of traditional Chinese culture.
LINK:http://www.inzhejiang.com/Culture/folk/202111/t20211126_23411540.shtml
Company:xiahewenhua
Contact Person:youjin
Email: 102112150@163.com
Telephone: 0571-64311
City:hangzhou
Tuyên bố miễn trừ trách nhiệm: Bài viết này được sao chép từ các phương tiện khác. Mục đích của việc in lại là để truyền tải thêm thông tin. Điều đó không có nghĩa là trang web này đồng ý với quan điểm của nó và chịu trách nhiệm về tính xác thực của nó và không chịu bất kỳ trách nhiệm pháp lý nào. Tất cả tài nguyên trên trang web này được thu thập trên Internet. Mục đích chia sẻ chỉ dành cho việc học và tham khảo của mọi người. Nếu có vi phạm bản quyền hoặc sở hữu trí tuệ, vui lòng để lại tin nhắn cho chúng tôi.